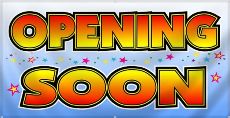 Want to do business in one of the most economically viable regions in the world? Think of Hong Kong. This market is huge and the administration has very supportive policies that will help you operate smoothly, has lower tax rates, and lets you keep bulk of the profit. In this post, you get everything you need to know to start operations in this Special Administrative Region of China.

Key Benefits of setting a business in Hong Kong
Hong Kong is a very liberal economy
Flexible tax regime with chances of paying 0% tax if the operations are overseas
The cost of setting a business is very small
Opening a corporate bank account is equally easy
The market is huge because Hong Kong is a gateway to Mainland China.
What you require to set up a business
Company formation in Hong-Kong requires you to register a company. A company will serve as a separate legal entity that can get funds from banks and even help you get an investment visa to enter and work in Hong Kong.
↑⇊⇤⇧
To commence your company, you will require address of a resident secretary, correspondence office, name searches, and name suggestions. You will also require articles of association and minute book about the decision to start the company. With all the documents, it will take about two weeks to register the business and additional two weeks to open a bank account.
Getting a company secretary and business office
The office of business registration insists that you have a physical office and at least a resident secretary for easier communication.
For companies that will not be very active, it is advisable to consider sharing offices and secretary with third party providers. The most important services you must factor include secretary services, phone answering & scanning services, dedicated office room, business lounge, and meeting rooms.
Searching a business name
This is a very important step because it defines the name that the business will use and, therefore, your brand image. You can do this online or have an agency search the name ideas for you. Hong Kong business registry office maintains an updated database that allows people to search and give their businesses unique names easily. Make sure to get a name that rhymes well with the nature of the company, products, or services.
Using agencies to set up a business
One unique thing about setting a business in Hong Kong is that you do not even have to book a flight because an agency can do all the work. Agencies are companies that specialize in assisting foreigners who cannot afford to come to Hong Kong because of busy schedules to set up their companies. An agency will only require the necessary fee and operational costs to pay the secretary and run the office. Because of their experience setting similar companies in the past, your chance of success will be more than 99%.
Opening a business bank account
The last step in setting up a business in Hong Kong is opening a bank account. Just like other companies back at home or even overseas, a bank account is important for facilitating payments of products and services by clients. With a new business, chances of success when opening a bank account are very high. In fact, you will only need to present the documents and wait for about two weeks.
If you consider buying an already registered business, the chances are that the process will get stuck when it comes to opening a bank account. Many banks want to get the assurance that the shift is legit and smooth. Even if the process gets through, the efforts and resources will be more than if you opened an entirely new business.